---
Two VLM jobs this week - KentL - 03-02-2019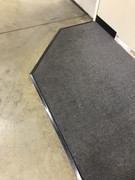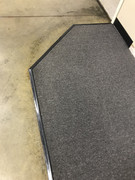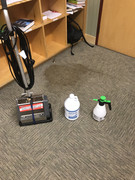 Two jobs we did this week.  The first job was a patch of carpet in a warehouse that had not been cleaned in 15 years.  We used Punch as a pre-spray and cleaned it with DS2.  We used a Trinity Spyder and a microfiber pad.

The 2nd job was a school we had just completed, the day before school opened up again a teacher spilled a coffee, we didn't have time for anything other than the CRB and Hydrox.


---
RE: Two VLM jobs this week - encapman - 03-02-2019

Excellent results! Both situations demonstrate nice examples of how Releasit products can cover unique applications. Well done Kent! Thanks for sharing.

Next time you order, mention this photo contest submission to claim your $100 toward Releasit products.
---