Just thought I'd throw this up again for anyone that may have missed it previously.
For the last fourteen years, I have been cleaning the carpets on two separate levels in a high rise commercial building.
As these businesses close down over the Christmas / New Year period for a couple of weeks, there is no air conditioning & all windows are sealed.
It does get a bit humid in there at times.
Last year I found this battery operated fan that sits neatly on top of my Cimex.
Battery lasts for about 6 hours & charges in one & a half, so I carry two & change batteries when I fill the solution tank.
Both batteries & charger are kept in a small tool box so they don't get damaged, this box also has a tray where I can store flyers & business cards in.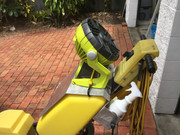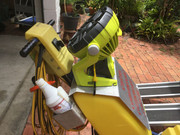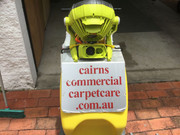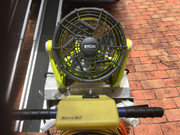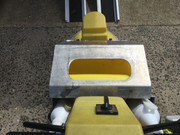 Hope this is of some help to someone.
I don't regret my past, I just regret the times I've wasted with the wrong people.
Take me as I am, or watch me as I go.
I'll retire when I can no longer do what I love, or I no longer love what I can do.
Stop moving, start dying........