So I had the huge challenge of cleaning an office in a mechanics garage. I told the customer it would look better but could not guarantee results but would look better.
So u used a CRB Punch and DS2 mixed a little stronger than I usually mix it.
I was not expecting to get the oil out completely but when I was finished I was shocked with the results. Even the customer was blown away.
Once again the photos don't do this justice. The darker areas are lighting effects from the windows etc. To the naked eye these carpet tiles came out looking close to like new.
Before
After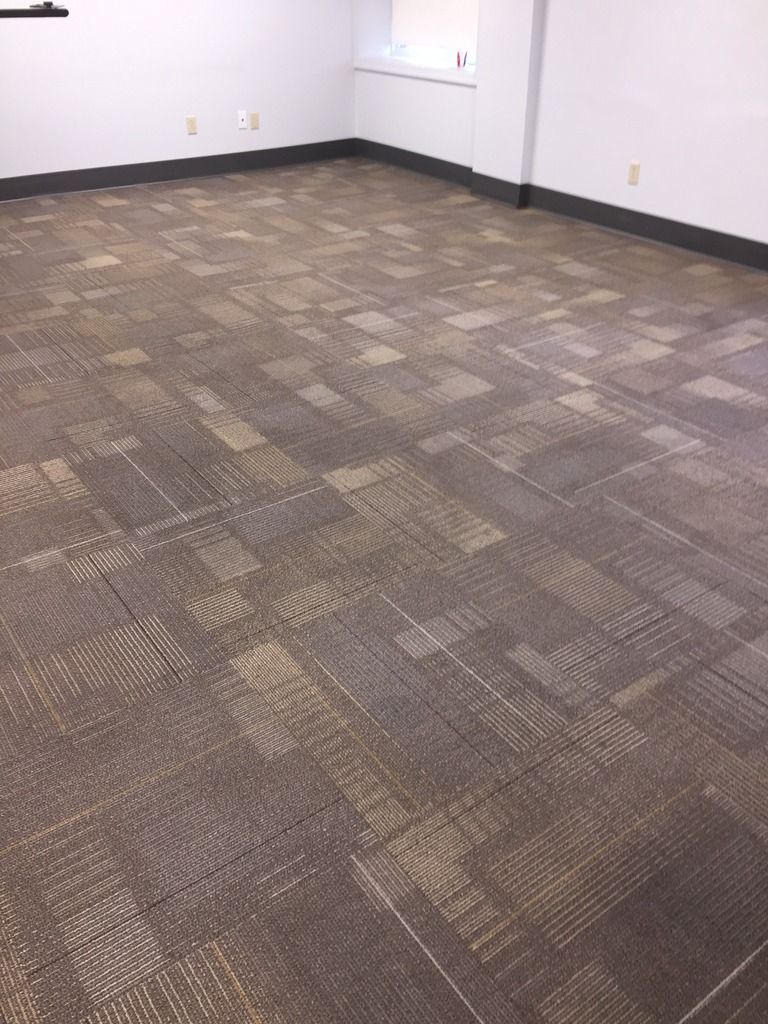 After